Get Started With Softer Water for Only $9.95/Month
The World's Most Efficient Water Softener*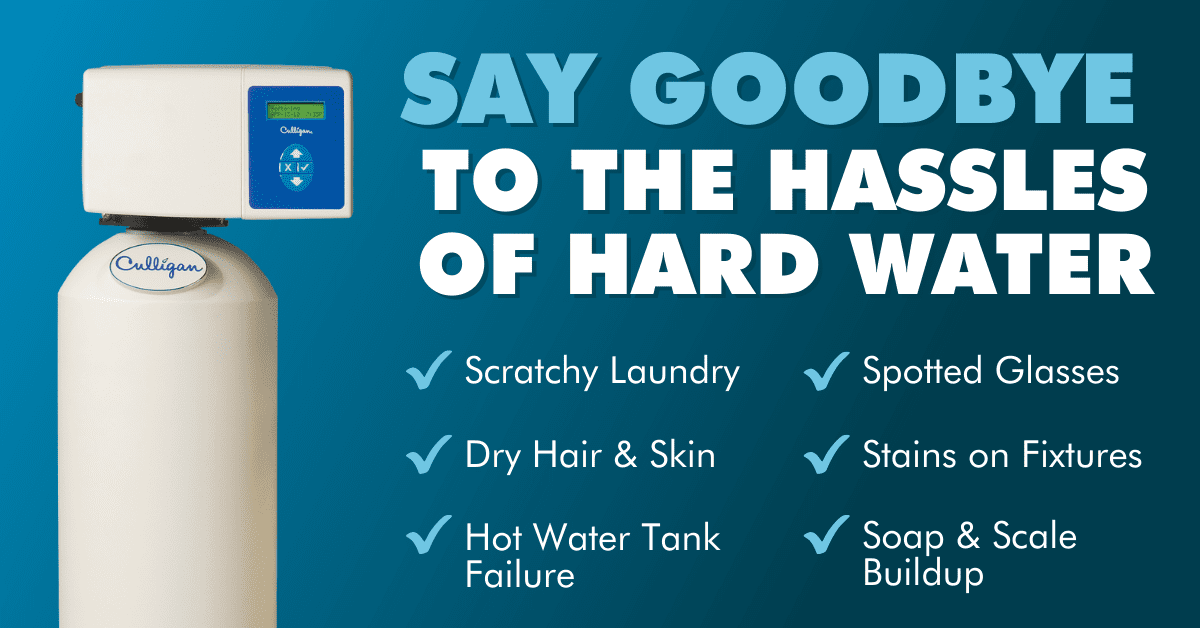 Benefits of the Culligan High Efficiency (HE) Water Softener:
Provides a continuous supply of soft water for your entire house, automatically adjusting to changes in your home's water conditions
Reduces soap residue on hair and skin
Leaves clothes brighter and soft to the touch
Makes household cleaning easier and less expensive
Prevents hard water spots on glassware, dishes and utensils
Reduces soap scum and scaling on faucets, sinks and tubs
Reduces water heating bills
Increases the lifespan of water-using appliances
Say goodbye to dry skin, spotted glassware and high water heating bills when you install a Culligan® Water Softener! For a limited time, get started at only $9.95 per month for the first three months.
Limited-time offer. Dealer participation varies. See dealer for details. Contaminants may not be in your water. ©2021 Culligan International Company. HE Softener when configured with proportional up flow brining with Aqua Sensor.
Learn more about how you can have better water.
Latest
Blog Posts
Introducing the Culligan Connect app – our smart water technology delivers real-time information, peace of mind and 24/7 support from...
Convenient, tasty and sustainable, a Culligan bottleless water cooler is a great drinking water solution for your home or office.
Our water in our home has a lot of rust in it. We really need a new water softener, but can't afford one. So the past 6 years we have had bottle service with you guys. The ladies in the office are great to work with, and our delivery guy Scott is very nice and personable. I really like the text feature notifying us when our delivery is scheduled and when Scott is on the way. Sometimes our days are so hectic on the farm that we forget. Thank you for the great service you all provide.

Devin Litza
- Culligan Customer