Inspect & Sanitize
Let a Culligan Water expert make sure your water is clear as can be!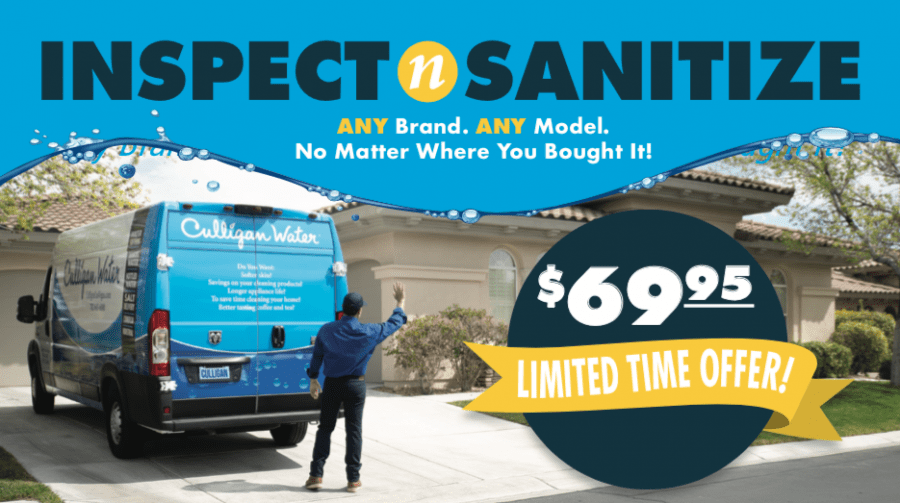 Your local Culligan dealer will provide the following services:
Test your water
Check regeneration frequency
Analyze current softening needs
Check regeneration cycle
Check salt dosage
Adjust timer settings
Inspect for leaks
Provide report
Experience the difference that Culligan can make and call your local dealer today!
Learn more about how you can have better water.
Latest
Blog Posts
Tastier, more vibrant dishes will have your friends and family wondering what your secret is.
From deep-cleaning your floors to reviving your garden, spring home improvements start with your water. So why wouldn't you use...
They are always fast to respond and fix any issues we have. Great customer service.

Absolute Chiropractic
- Culligan Customer