Annual Testing
The importance of testing your water annually
Annual Water Test
Bret Tangley is the president fo the Water Quality Association, and third generation owner of Sterling Water Culligan based in Eau Claire. Tangley says the number of untested wells is staggering, and it's not hard to get the test. "Almost one million homeowners are on a private well in Wisconsin. It's just under 950,000. So, when you talk about 16%, you're talking about 16-to-17 thousand homes are having it done and the rest of them are choosing to not have their water tested annually as recommended." Radium levels in water continue to rise as water systems drill deeper into the aquifer as water demand increases.
Read this recent article by the Water Quality Association about the rise of radium in the area.
Annual Checkups
"No different than if you go in for a physical examination and you have blood work done, and a lipids profile, so that the doctor... or in our case, a water treatment professional can look at that and say, this is what's in your water. These are the kinds of things that are (concerning) with it, and these are some potential options that you might have to come away with an affordable solution."
Do you know what's in your water?
There are several things that get into water, some naturally, and others by contamination. "Arsenic, lead, nitrates, bacteria, radium, pesticides that could be in your water supply, and it would be nice to know, because that peace of mind of then being able to say, 'If I had that in my water, what would be some options for me?' is a path that you can take." Tangley says the good news is nearly every unwanted contaminant can be safely treated. "Virtually, all of them can. Some are more affordable to treat than others, but absolutely, they can be, and I think the most important thing to remember about that is that once you have the facts, then you can look at a customized solution." If you'd like to hear the whole interview on water testing with Bret Tangley you can either listen to the
WQOW interview
the
WSAU 99.9 FM interview
or the
WSAW interview
.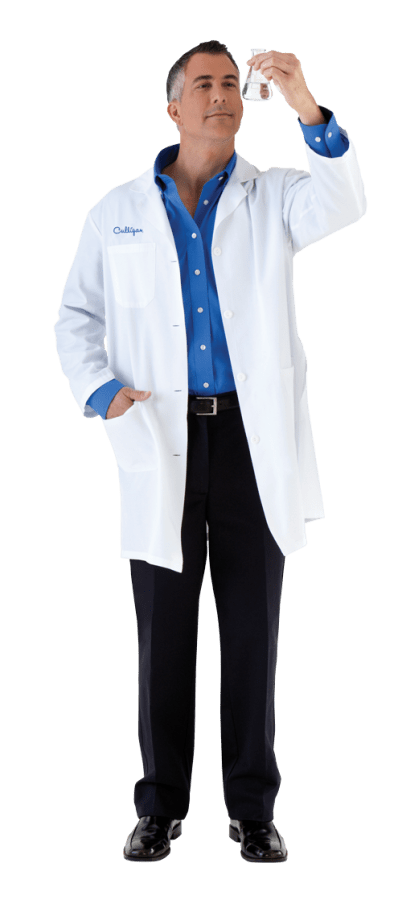 Contact your local Culligan man to inquire about water testing.
Learn more about how you can have better water.
Latest
Blog Posts
When it comes to water treatment systems, Culligan Water offers a better return on investment than any big box store....
Are Water Treatment Systems Worth the Investment? Many homeowners turn to water treatment systems to improve their water's quality and...
Friendly and helpful staff who are quick and efficient to help with the customer's needs for clean and tasty water!

Wautoma Library
- Culligan Customer