Sterling Culligan Water
For Over 65 Years
The original company has its humble beginnings in October of 1949 when W. Sterling & Jo Tangley and Frank Decker formed a partnership and named their new venture Culligan Soft Water of Pierce County (WI). They established a new Culligan franchise and built a plant in Ellsworth, WI. The business grew steadily for the next 25 years. During those early years, Sterling and Jo's son, Peter, grew up and actively worked in the business.
In 1972, Peter and his wife Karol, started their own Culligan dealership in Altoona, WI, serving Eau Claire, Dunn, and Chippewa Counties. In 1976, Peter and Karol along with Peter's sister Paula (Bret's Uncle Dale Iverson was a Culligan Water expert too!) formed a partnership and bought Culligan Soft Water of Pierce County from their parents, Sterling and Jo Tangley. In 1976, they added Culligan of Stillwater, MN and incorporated into one company, Sterling Water, Inc.
Sterling Water has continued to grow and change through internal growth and external acquisitions. Additional Culligan dealerships were purchased including Pine City, MN, Marshfield, WI and Wausau, WI. Marshfield, WI and Wausau, WI dealerships were purchased in 1989. Competitor acquisitions include A-1 Water in Marshfield, WI and Mid-State Ice and Water in Wausau, WI. On January 1, 2005, Sterling Water spun-off its partnership with Culligan Soft Water Service, and Sterling Water, Inc. took sole ownership of the Eau Claire, WI and Wausau, WI (Rothschild) dealerships.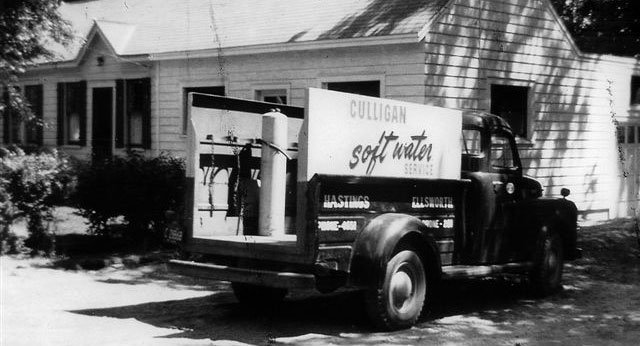 After 35 years as a Culligan dealer, Peter and Karol passed ownership to their son, Bret, who has grown up and actively worked in the business in a variety of roles since 1982, most recently as President since 2005.
Bret is a third-generation Culligan Water expert. He graduated from Hamline University (St. Paul, MN) with a B.A. in Management, is a Certified Water Specialist-VI and Minnesota Licensed Water Conditioning Master. In March 2009, Culligan of Sauk Centre, MN was added to the company along with acquisitions of Little Falls Soft Water (MN), Aqua-Quality, Inc. (MN), Zastrow's Natural Water (Wausau, WI) and Gibson's WaterCare bottled water division (Eau Claire, WI) in 2010 and 2011. In 2012, the Culligan of Willmar dealership was purchased by Sterling Culligan Water. The company's most recent addition occurred in the latter part of 2012 with the competitor acquisitions of Rainsoft of Westin (WI) and Sherfinski & Zahn in Wausau, WI.
Bret served 11 years on the board of directors and many more on committees, task forces and sections. He is a Master Water Specialist and frequent presenter around the nation on a wide range of water and operational topics. Bret has received numerous industry awards for his service.
In addition, Bret serves on a number of industry and community associations highlighted by his being a Board of Director for the Eau Claire Area YMCA (Board President 2008-2009), national Water Quality Association (Board of Directors' President Elect 2015-2016), Water Quality Association of Wisconsin (past board member), Minnesota Water Quality Association (currently serves on Board of Directors), Culligan Dealers Association of Wisconsin and a member of both the Culligan Dealer Advisory Council and Culligan Marketing Sub-Committee. He and his wife, Tonja, have two daughters – Olivia and Isabella and a son - Jackson.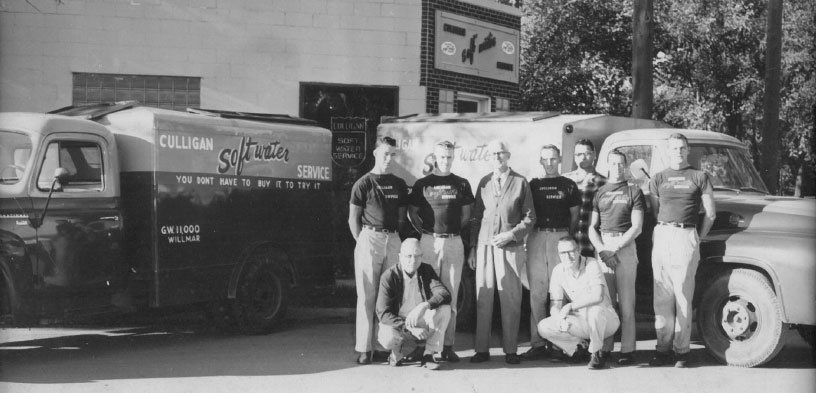 Sterling Water's hallmarks are exemplary customer service, expert water professionals and affordable water treatment solutions. The company owns and operates four Culligan dealerships: in Eau Claire, Rothschild and Waupaca in northern Wisconsin, plus Sauk Center in central Minnesota.
Sterling Water's mission is to exceed our customer's expectations by providing goods and services of the highest standard. Our goal is to continue to create, keep, and grow customers. We feel strongly that our past growth has occurred over the many years through the hard work and dedication of our many employees. With a solid foundation in place we are optimistic of a promising future. We sincerely hope that you enjoy and appreciate our service as much as we appreciate the opportunity to provide it to you. From our family to you and yours – welcome aboard!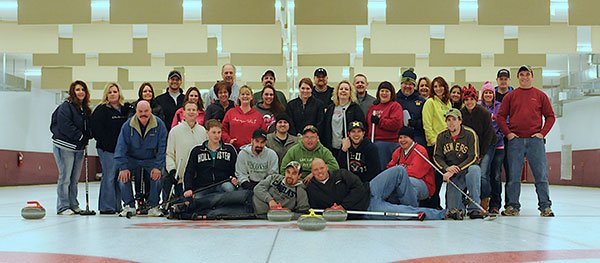 2023 Leadership Cabinet
Left to Right – Mike Hanson (VP & CI Director), Dan Paulmier (Strategic initiatives Manger), Bret Tangley (President & CEO), Alana Carrier (HR Manager), Kary Smith (Finance Manager), Ron Wampler (Area Director), David Gilbertson (VP & Dealership General Manager).