Culligan Connected Home
Stay Connected to Your Home's Water With Our Smart Technology Solutions
Culligan ClearLink PRO™
Enjoy cleaner, fresh-tasting Culligan water at the touch of a button. This first-to-market wireless control is perfect for renters and homeowners alike. ClearLink PRO is a no-drill solution that supplies filtered reverse osmosis water without compromising your countertop.
Benefits of a Culligan® ClearLink PRO:
Use your existing faucet and keep countertops intact – no need to drill a hole or replace materials.
Place the ClearLink PRO button anywhere within wireless range.
Stop guessing when to replace filters with the filter life gauge.
Monitor water quality with the filtered water indicator.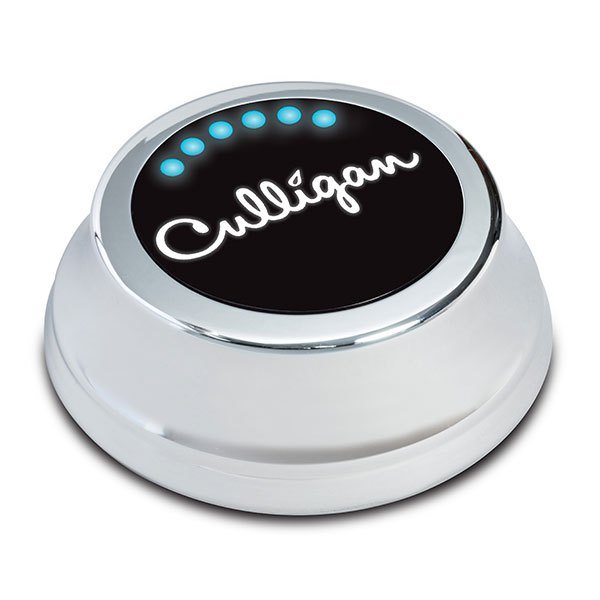 Culligan Connect™ App
Culligan Connect gives you peace of mind and allows you to control your water softener or drinking water system remotely. Water usage tracking, system performance monitoring and remote dealer diagnostics can all be taken care of with a simple tap on the app.
Benefits of a Culligan Connect App:
Stay informed about your filters with built-in water quality monitoring.
Track your daily, weekly and monthly water usage.
Detect drinking water system leaks or unexpected flow to your water softener.
Conveniently switch to untreated water when needed.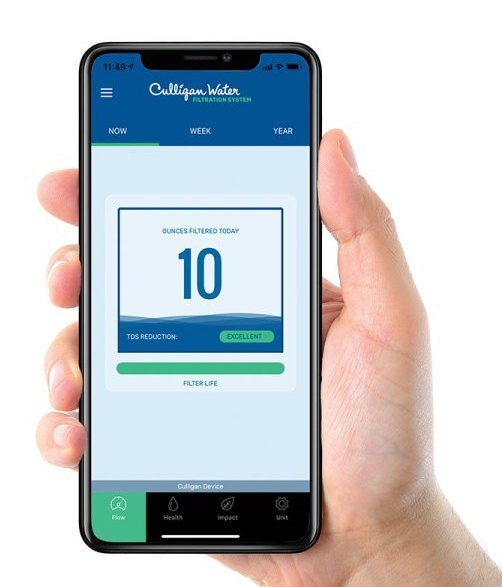 Flo by Moen™
Protect your home from unexpected leaks while ensuring better water at every tap. If the smart water valve detects an issue it will alert you through the app. If there's a catastrophic failure, like a burst pipe or someone leaves the water running, you can shut the water off completely - no matter where you are. Backed by years of product development and industry-leading technology, Flo By Moen helps homeowners prevent water damage of any kind.
Benefits of Flo by Moen:
Monitor your home's entire water system 24/7.
Maintain a leak-free home with daily testing.
Control alerts and diagnostics from your smartphone.
Prevent damage with remote and automatic water shutoff.