HANS™ Premium Water System by Culligan®
Filtered water at every tap & fixture in your home.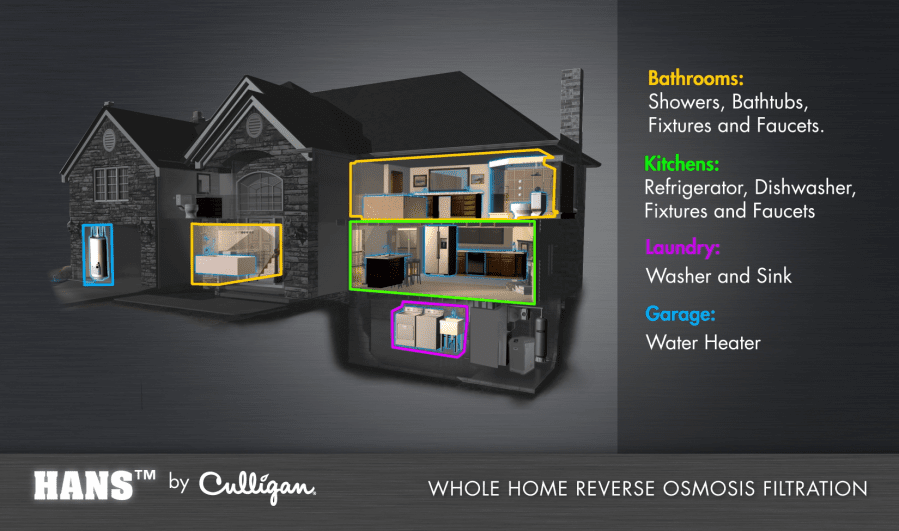 Stop Worrying About Your Water!
A HANS™ Premium Water System by Culligan® protects your whole home, providing safe, filtered water at every tap. A HANS™ Premium Water System:
Reduces 99% of dangerous contaminants including lead, arsenic and PFOAs
Removes bad taste and smells, and high iron and acid
Provides salt-free water softening
Comes with a 20-year warranty for residential applications
Is made right here in the U.S.
Contact a HANS™ Culligan® water expert for more info.
Learn more about how you can have better water.
Latest
Blog Posts
Introducing the Culligan Connect app – our smart water technology delivers real-time information, peace of mind and 24/7 support from...
Convenient, tasty and sustainable, a Culligan bottleless water cooler is a great drinking water solution for your home or office.
I apologize for the previous rating. It was a computer glitch. We have always had a good experience with the service that Culligan provides us.

Jackie SanFilippo
- Culligan Customer